The man warned his wife that he would murder the kid with a kitchen knife if she tried any crazy antics.
An 8-year-old boy who had been abducted by his stepfather was found by detectives in Kenya, and they returned him to him together with his distraught mother.
After a domestic argument with his wife, Everline Nandera, the suspect, who has been named as Nemwel Ondari, abducted the youngster early on Saturday morning, November 12.
Ondari was captured when the boy's anxious mother reported him to the Embakasi police station at approximately 9:30 am.
According to a statement issued by the Directorate of Criminal Investigations- DCI, the suspect demanded and threatened to kill the boy with a kitchen knife if the wife didn't act fast.
The statement continued, "Nandera informed officers that she had left their residence in the Tel Aviv suburb of Embakasi at the crack of dawn, bound towards Muthurwa market."
At about 9:20 a.m., when she returned, she discovered that her kid and husband have vanished. Nemwel Ondari, the wife's 32-year-old husband, had written a message asking for a ransom of Sh50,000 to free the kid.
In the message, the father warned his wife that if she displayed any crazy behavior, he would kill the child with a kitchen knife he was carrying.
Detectives from the prestigious Crime Research and Intelligence Bureau (CRIB), which is situated in the DCI Nairobi region, were convened as soon as the victim filled out the report at the Embakasi police station, and a manhunt for the culprit was started.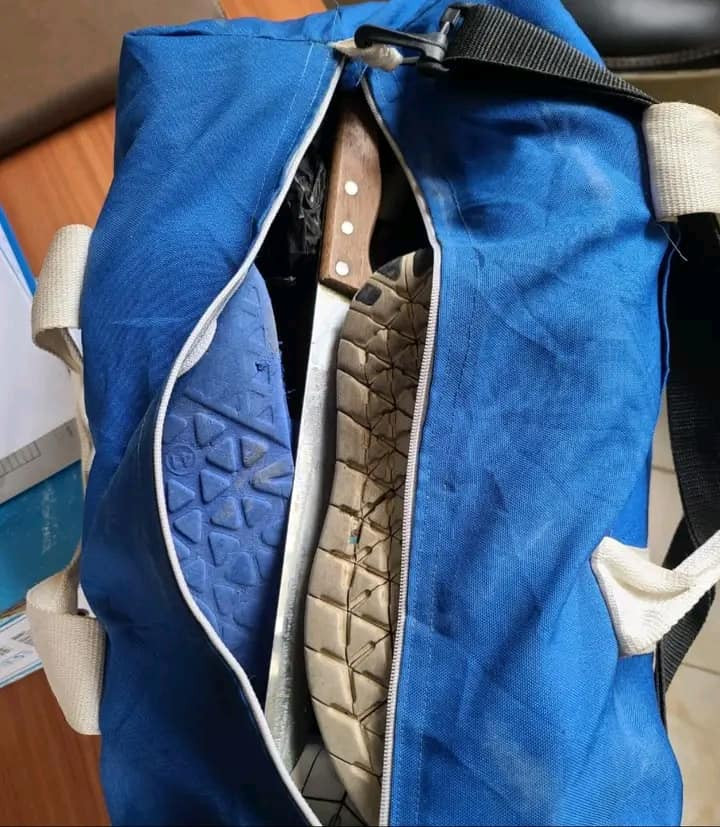 A few hours later, with the help of their Embakasi colleagues, the detectives located the culprit and detained him at the Haile Sellasie Avenue matatu terminal at NMS Green Park.
The police discovered that the pair had a contentious disagreement the previous evening and that after Everline departed early the next morning to care for her family in Muthurwa, the guy packed his clothing and a kitchen knife in two bags before leaving with the kid.
Around 4 o'clock, the cops pounced on the man as he excitedly awaited the transfer of the ransom into his Mpesa account.
The guy was separated from the mother and kid before being transported to the Embakasi police station, where he is currently cooling his heels while awaiting arraignment.